We have just launched PageOne Version 2.0, and the new update is available from our store, or if you have it already installed on your WordPress site, you can update the plugin to get all the new features.
What's New In 2.0
Keyword Research
PageOne now allows you to find relevant keywords, giving you more power to create relevant content. All you have to do is search for a keyword you want to rank for, and we provide you a list of keywords with monthly average volumes and how hard it would be to rank for those specific keywords.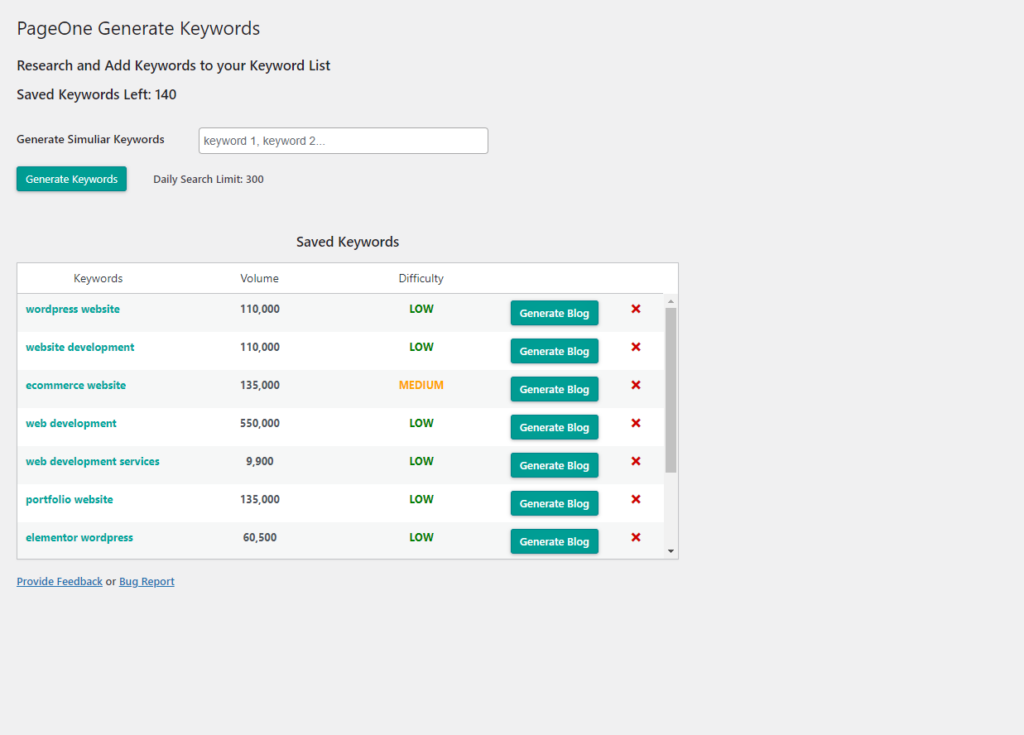 Depending on your plan, you can save up to 200 keywords to use later for other blog posts, or if you want to create a blog right from the keywords page, we give you the option so you no longer have to copy and paste or even come up with different words to use to try and get the best content.
United Software Technologies has lots in store to continue developing this even further to make SEO an effortless experience for any skill level. Keyword Finding requires a paid PageOne subscription and is unavailable in our free-to-use version.
Image Creation
Creating images for your site has gotten a lot easier; you can now make pictures using our AI to use anywhere on your site and not just on your blog post. All you have to do is type in a description of the image that you want our system to generate, and in just a few minutes, it generates to give you the picture you are looking for. You can now do it right from your site without paying for subscriptions to multiple places to get images.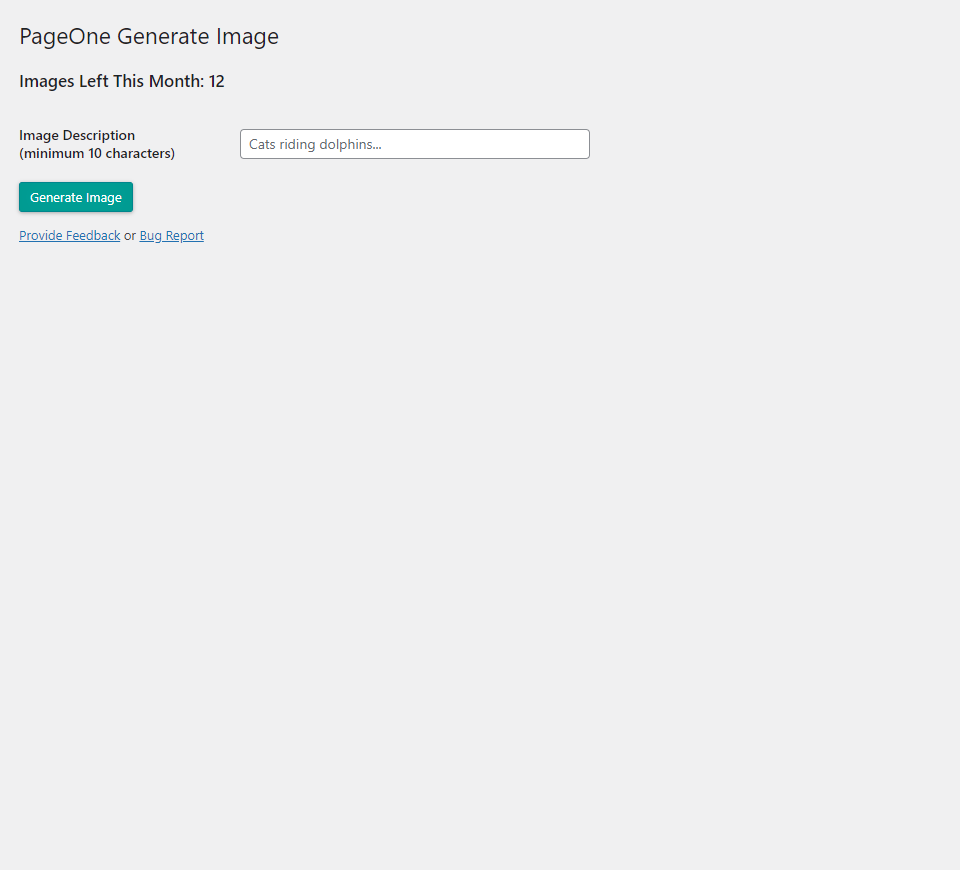 Image creation is available on all versions and will use your tokens across your blog posts and the images, so in the free version, you have three images to use; if you use one in your blog post, you will only have 2 to use if you wanted to create an image.
Blog Posting
There have been some minor changes to the blog posts page. We have changed the image generation, so you type a description of the image instead of going off your blog title. We have also made it easier to schedule blog posts from the main page, saving you time clicking around on the post or accidentally posting it immediately.
Our team also implemented different ways how keywords are put into the textbox; this makes removing and adding keywords easier by making it so you don't have to put a comma after every keyword you want to rank for.
Other Changes
Some other minor changes, like locking users from pages if someone else used the PageOne plugin. This was implemented to make sure the system was manageable. Also, so blog posts weren't getting overwritten by someone else wanting to create a blog.
We also fixed an issue with the blog title sometimes needing to be corrected when one keyword would be used. Along with how free licenses are acquired when installing the plugin in WordPress. Many optimizations were also done on the backend to make PageOne an even better experience.
Conclusion
PageOne version 2.0 is a massive improvement from our previous versions, with many new features to enjoy and make blogging and SEO easier for you or your company. There are lots more planned for future updates of PageOne, so stay tuned to see what else we have in store! If you want to sign up for PageOne, you can do so here.